Ex SV Shaolin | USA/Australia
Alex Mateer has worked in education for most of her life in many types of schools. Home is now the tiny village of Glen Davis in Central West NSW Australia where she lives with her husband Rick on their small organic farm. For many years they lived on Rick's boat "Roxanne" sailing to Papua New Guinea and coastal cruising along the east coast of Queensland in the early 2000's. Later they became owner/operators of a charter business "Shaolin Low Isles Cruises' and then became the Low Isles caretakers where they lived for several years. Alex is now looking forward to more sailing, this time with her son who owns a catamaran based in Fiji.
SV Mahina Tiare III | USA/NZ/Australia
Amanda grew up in New Zealand and sailed to North America as a teenager in a boat she helped her family build. Upon returning down under she became a sailmaker and rigger completing the 1989 Whitbread Around the World Race aboard Maiden, the first all-women Whitbread boat. Since 1994 she has been co – leader on sailing training expeditions with her husband John Neal aboard their Hallberg-Rassy 46, Mahina Tiare. Amanda's 308,000 sea miles include two Sydney-Hobart races, seven Cape Horn roundings, tall ships sail training and women's race coaching. Amanda is author of The Essential Galley Companion and holds a NZ commercial launch master's license. See www.mahina.com
SV Ma Ja Belle | UK/Singapore
Anna grew up in the 70s in the United Kingdom. Before her sailing adventures began she had a career in Human Resources, starting as a recruitment consultant in London. She was later to use these skills to earn sailing kitty funds around the world as she sailed with ex-husband David, leaving the UK in 2002 as a complete novice. However, she learned a lot on their cross Atlantic passage to the Caribbean on 30' catamaran SY Ruach, from west coast USA to French Polynesia through the Pacific to Australia on a 38' Sparkman Stevens, then from Australia to Singapore on their 48' Radford. Anna currently works for Microsoft as Lead University Recruiter in Singapore, living aboard her boat with her son Louis. Anna captains her own boat a 41' Beneteau Oceanis SY Ma Ja Belle and enjoys exploring Indonesian waters in her spare time.
SV Destiny | USA
Barbara grew up in Longview and Houston, Texas. Her family did not own a boat but she loved the water and took advantage of every invitation to go boating of any kind, whether it was to waterski, fish or sail whenever possible. In her late 40's she met her husband Frank and moved to Colorado where he taught her sailing on his 26' custom designed yacht. When Frank retired in early 2008, they purchased Destiny, a 485 IPY in San Diego. They sold their home and moved aboard, sailed from San Diego, down the coast of Mexico and made the jump across and cruised the Pacific through Indonesia. They have now enjoyed a season in Italy and Spain, with plans to set sail into the Caribbean to eventually bring SV Destiny to Texas.
Tallships crew | Qld Australia
A New Zealander born, Barbara has spent many years on the Queensland coast of Australia. Coming from a farming family Barbara had no sailing experience until 10 years ago when she started weekly social racing in Australia. She also volunteered at Queensland Marine Rescue as a radio operator and regularly volunteers as crew on South Passage, a tall ship with programs for disadvantaged youth. With First Aid, Navigation and Diesel Mechanic accreditations under her belt she became professional crew and regularly crews for friends in the Mediterranean and South East Asia. All this at the same time as caring for her daughter and being a working mother and grandmother.
SV Scott Free II | Canada
Bernadine is 58 years young with her home in Victoria, Vancouver Island, BC Canada. She worked as a Laboratory Technician in a hospital for 30 years. When her husband Alan retired in 2012 he thought he would like to buy a boat, learn to sail, and travel somewhere. He had a couple of friends who took them out sailing on their boats. They bought a boat, sight unseen, on the hard in Langkawi - no brokers, surveyors, etc., put the boat in the water and started learning to sail. Two years later they vaguely, sort of, know what they are doing. Up to Thailand - down to Singapore - up to the Perhentian Islands - back to Langkawi with many adventures and misadventures. They now have their boat up for sale and will have more adventures on the small holding back home they have recently bought.

SV Sarah Jean II | Canada
Beth has been sailing since a child, starting on dinghies at the family cottage in Ontario. She is also actively involved with the Bluewater Cruising Association, serving on the Vancouver Watch, and co-presents with husband Norm at educational seminars. Beth has trained with the Canadian Yachting Association (CYA) and Sail Canada, with offshore instruction through Mahina Expeditions. Beth contributes to Currents, the magazine of the Bluewater Cruising Association and has been published in Bluewater Sailing Magazine. She has Wilderness First Aid and CPR certification and is also an Advanced PADI scuba diver and licensed ham operator. When not sailing, Beth continues to work part time with her husband on OceanForestVoyaging.com and as an Occupational Therapist.
SV Muscat | Australia
Bev is 54 years and went from being yoga teacher and fish and chip shop owner in Queensland to sailing to South East Asia from Australia through the Indonesian chain with her partner. She had learned to sail on a sailing catamaran she lived on for 2 years before setting sail on their steel, engine powered catamaran and becoming a Blue Water Woman. Bev loves life on the boat where she can still practise her yoga and assist with maintenance where she can. They are now back in Australia with plans to sail the inland waterways of USA and Europe.
SV Snufkin | QLD Australia
Cate's career has been in high profile International Aid and she was working as a volunteer for the UN in Bangladesh when she met David, an avid sailor. Two years later they settled into life together on board David's boat on the Brisbane river. Starting with no sailing knowledge Cate has since sailed to New Caledonia, Vanuatu, Solomon Islands, Wallis and the Marshall Islands. For Cate, the joy of sailing comes from the people she meets. Cate became pregnant in Fiji and is now a proud mother to baby Henry and a temporary landlubber. She is currently gardening their yard to become self- sufficient in vegetables and eggs. But sailing beckons and they will shortly set off on new adventures, with Henry.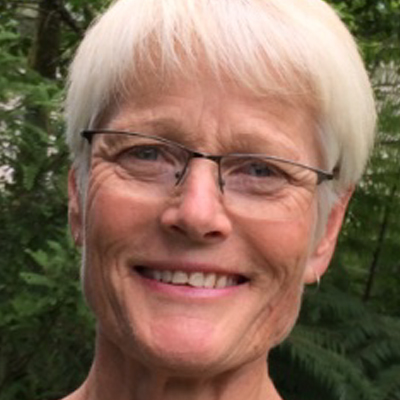 SV Erica | New Zealand
Cathy was born one of twins in 1956 into a farming family in New Zealand. When she was fifteen years old Cathy met her life partner Eric. They both wanted to travel and Cathy wanted to be a nurse, like her mother. She and Eric later married and had two children. They love the sea and had several boats before designing and building their yacht "Erica" for ocean crossing. After 7 years they were ready to launch her at the end of 2001 and left New Zealand in 2006 and she has since taken them safely around the world for over 11 years. To fund their trip Cathy flew to remote parts of Australia to work as a nurse. They are now based back in New Zealand in a marina with no intentions to move onto land but are enjoying family life for a change.
SV Celebrate | USA
Cathy was a Bank VP in San Francisco before she became a world sailor. Cathy, and her husband have been sailing for almost 40 years with over 100,000 sea miles together. A world circumnavigator, Cathy, and husband finished their 26,000 mile circumnavigation in 2014-15 having visited five continents, several countries, crossed three major oceans and many seas. Sailing highlights include passages to Alaska, voyages through the Panama Canal, Caribbean and up the US East Coast to Nova Scotia. Originally from the US Pacific Northwest Cathy belongs to Sailing Organizations: US Sailing, OCC, SSCA, NSHOF, Sail Nauticus/Nauticus National Maritime Center, SF Corinthian YC, AYC, VYC (Mexico), MCYC (Fiji) and the ZYC (South Africa). Currently she and Norm are taking an expedition sail to Alaska. See blogsite worldsailing.guru
Ex SV Micromegas | Switzerland
Chantal was born in the Jura mountains Switzerland, and as a child skiied nearly every day until she moved to Geneva. She studied at the Ecole Hôtelière de Lausanne and worked in the hospitality industry before working in financial trading for a bank. Chantal found it was a big change to leave work and sail around the world for 7 years with Fredy her husband. After crossing the Atlantic they sold their GibSea 37.2 and bought a Lagoon 41' catamaran. Highlights were sailing into New York harbour then enjoying the islands of the Pacific. They have since bought a smaller boat to sail the Mediterranean a few months of the year and are enjoying spending more time with family.
SV Mokisha | USA
As a kid Colleen grew up in the military, moving every few years. She is also a Pisces which when put together with the lust for traveling and water……voila - you get cruising! She and husband Tom left California in 2002 and are currently enjoying the diving in the Philippines. Finding best diving sites to visit determines their sailing routes. They love to experience different cultures and their travels have been richly rewarding. After sixteen years they are in no hurry to speed up. Trips back home and girls days out keep sailing fun. In 2007 they crossed the Pacific Ocean to French Polynesia in 21 days. They have cruised Indonesia, Thailand, Andaman Islands, Malaysia, Borneo and the Philippines. Raja Ampat, Palau, Hong Kong are on the list before moving west.
MV Malu Chief | SeaSwift Line. Australia
Courtney was born in 1988 in central Queensland Australia and was a water lover from a young age. Her passion for the ocean has taken her around the world in a variety of different capacities from research assistant to Dive Instructor to Vessel Master. In 2014 at age 26 Courtney became the first female Captain for Australia's largest privately- owned shipping company and in 2015 went on to win the Llyods List, Young Mariner of the Year award for Australia. Courtney is also involved with training in the Maritime Industry. She has recently been on a salvage operation with the Black Pearl farmers of Manahiki, Cook Islands. She and her partner, employed by the same company, have become proficient at juggling time off to be with each other.
SV The Doctor | Australia
Born in Perth Australia Diana's love of sailing began with weekends spent on her father's clinker built boat. After university she became an art teacher. She and husband Rob were looking for some excitement so bought their first 26' boat together. Rob was a willing learner and soon was almost as passionate about sailing as Diana. They joined the East Fremantle Yacht Club and raced on the Swan River and cruised to Rottnest Island just off the coast. They did 3 years' circumnavigation of Australia and wrote about it in their book, "Tell Tales". When Diana retired in 2010 she project managed the refit of their 45' Atkinson sloop,' The Doctor'. Since then she has captained the boat through Indonesia to East Asia, lived on an island in Thailand and is now ready for their next adventure, small farming in Australia.
SaltyJobs.com
Eleanor is 28 and has been around boats for the past ten years. Inspired to sail through volunteering opportunities with sail training charities around the UK, she gained sponsorship to do her RYA Yacht Master certificate. She has owned and skippered three of her own boats, from 25' gaffer to 53' ex-MFV. Alongside her love of boats and sailing, Eleanor has always been an entrepreneur at heart, and had a career in digital marketing and social media strategy for international agencies and brands. Combining both of her passions for working around boats and the digital industry, she has launched SaltyJobs, an online community encouraging others to follow their dreams.
SV Ouma | France
Frederique was working in administration for the French army in Reunion when she and husband Alain decided to set sail with their 7 years old son from La Reunion to Langkawi Malaysia. They began their 10 years sailing in a 10m steel boat but later bought their present boat, a steel ketch, Ouma, a Brandlemayr 52'. Sailing was a huge change from working in the army, however it was not the sea Frederique had doubts about but having to be a mother and a teacher to Axel, who is now at Lycee. With her bright and positive personality Frederique, and her husband, recently became employed full time as yacht brokers based at Rebak Island Marina, Langkawi. Precious free time is spent playing guitar and exploring Malaysia by motorbike.
SV Escape | Canada
Born in Dresden, East Germany Grit's parents escaped communism for the family to live in Vancouver Canada in 1977. Grit is a registered nurse working as a casual in Vancouver and has 2 adult boys. She has also lived in California, Ottawa and Europe. Grit met her sailing partner in 2012 and that is when her life changed completely and her adventure began. Their circumnavigation started from Vancouver in September 2012. Now the boat is in South East Asia after having sailed 11,000 miles. Grit is comfortable in her own skin, loves nature and the outdoors and no longer needs the constant distraction and media stimulation of city life. She is looking forward to the next leg of her journey.
SV Tackless Too | USA
Gwen is a journalist who has applied her skills to the maritime world of blogging, co-founding the website for womenandcruising.com, and writing articles for journals, notably 77 in the Admiral's Angle in the sailing magazine Latitudes & Attitudes. Gwen started her sailing life when she did a dive course, fell in love with diving and went to live in the Virgin Islands for 13 years to operate a dive-sail charter business. She left with husband Don in 1999 to cruise full time for ten years on Tackless II, a CSY 44' cutter rigged sloop. They now sail on their catamaran, Tackless Too and continue to give advice on buying, refitting and setting sail on their website, www.thetwocaptains.com
SV Meridian of Hobart | Australia
Formerly working as an administrator in Australia, Helen and her husband Phil left Hobart, Tasmania in 2006 for "seven years to sail the seven seas" aboard Meridian, their 40' monohull. They have experienced the adventure of visiting foreign ports, exploring beautiful cruising grounds, traveling overland, the drama of an offshore mast loss and working and living in boatyards in SE Asia. Ten years, 13 seas and 15,000 miles of adventure later they are back in Tasmania. For Helen, the people they've met along the way have made cruising a very special experience. In 2017 they completed their voyage and are now renovating their home and are looking forward to adventures of the land kind.
SV Mahalo | USA
Holly calls Seal Beach California home, when she is not at sea. Being at sea is her preferred place, running Mahalo Sailing adventures with her partner Jo Russell. Holly has been on the water since she was three years' old and has been sailing for about 59 years now. After College at Western State Colorado University she started her working life in the maritime industry and worked for West Marine. Holly is an accomplished professional in a wide variety of marine occupations; delivering boats, renovating, buying and selling boats. She has a 100 tonne Master's License and is owner operator of two businesses; Charlie's Charts and Mahalo Sailing where she not only takes people to exotic sailing destinations but arranges land excursions also.
SV BarnacleC | UK
Jane, an ex psychologist and husband John spent almost 365 days a year together for over 30 years sailing around the world and having wonderful adventures. They set sail on a Rival 32', later buying a do-up project, a 44' catamaran on which they have sailed for the past 10 years. At almost 70 years old the time came when Jane wanted a change. These days she is based in UK where she can catch up on missed cultural activities and family as well as do more land traveling. Jane also flies to spend enjoyable time with John at wonderful locations as he sails around the world again, so each of them is doing what they want in life.
SV Ananda | UK
Over 13 years ago Jane was rescued from her corporate shackles by husband Tricky who suggested they move to New Zealand, buy a boat and sail the world. As a suit-wearing accountant she took the plunge along with the first step in changing her life. They sailed the Pacific on SV Lionheart for four years. On returning to land life, they jumped headlong into helping start up a business, buying a house, sold the boat and had a child. But after 5 years Jane got itchy feet. They eventually bought SV Ananda, a 43' Catamaran in South East Asia a few years ago. Daughter Milly enjoys being partly home schooled, partly land schooled while Tricky and Jane have started Wellness Pirates, an on-line health business for yachties.
SV Katrine | South Africa
A nursing sister by profession, and a farmers' wife, Jeanne and husband Don built their 40ft catamaran on their farm in South Africa and when life there became untenable they decided that the sea would be a safer place to live. They left, never having sailed before, with just the possessions they could fit on her and US$2000. After 18 years of adventure, living on Katrine, sailing half way around the world, building up a charcuterie business, (whilst still living on board) they have now retired on land to run Peacehaven bed and breakfast on the island of Langkawi, Malaysia.
SV Faraway | Australia
Jenny was born in Wanganui New Zealand to the son of a sheep farmer however Jenny's working life has been mainly in Queensland Australia as a school psychologist. In her late 20s she joined an Adams 36' as crew and spent a year cruising to Fiji, Vanuatu and New Caledonia. It was the happiest year of her life at that point and a life changing experience. Since then she has crewed in the Mediterranean and to Papua New Guinea. In 2009 she had the opportunity to buy an ex charter boat, a Bavaria 44 in Croatia, in partnership. Jenny is now her own skipper and sails extensively throughout the Mediterranean each summer season. In the off season you can find her in her motor home exploring Australia.
Skipper/various | USA
Judy grew up in a small Pennsylvania town far from the ocean with parents who neither swam nor sailed. Today she is an accomplished captain with a USCG 100 ton Masters license and over 100,000 blue water miles. Sailing for Judy started in Hawaii followed by two years as a charter chef in the Caribbean, commercial fishing in Alaska and many years in Florida as a delivery and charter captain. Her present home is perched on the side of Lookout Mountain near Chattanooga, Tennessee where she also pursues her other passion of hang gliding. Judy was a 3 time member of the US Women's World Hang Gliding Team. These days she spends a lot of time wandering the seven seas as a delivery skipper with some charters thrown in for good balance!
Ex SV Meridian of Sydney | Australia
Judy started teaching in 1961 and retired in 1999 to go cruising on 'Meridian of Sydney'. She had loved every moment on her teaching career, teaching students to Year 6 but her joy was teaching those who had learning or emotional problems. Judy was deputy principal of her school before she retired. Life on the boat was a huge change. She and husband Paul sailed the coast of Queensland down across Bass Strait to Tasmania which true to its reputation was an interesting passage! Highlights of 15 years' cruising in the Pacific and Asia were Vanuatu, Borneo, Taiwan and Japan. 2014 marked the end of sailing for them due to health issues, so they sold their boat and became landlubbers after their many adventures at sea. They are very happy to be near family now but ever grateful for the friends they made and the memories they have of their cruising life.
SV Pax | USA
Kaci Cronkhite began life on a cattle ranch in Oklahoma. Horses and wind, not boats, were her inspiration. At 21, she saw the ocean. At 31, she went sailing and fell in love with life at sea. By the time she was 40 she'd sailed 65,000 ocean miles, as professional crew, including four Pacific voyages and a west-about circumnavigation of the world. In 2001, she became director of Port Townsend's Wooden Boat Festival and later, bought Pax, a 1936 Danish Spidsgatter. In 2016, she published Finding Pax, her quest to find the boat's lost history in three countries. Kaci's life is in happy balance between her publishing ventures and her love of sailing.
SV Comedie | Sweden
Born 1951 in Gothenburg, Sweden, Laila has had a 35 years' working life as a manager in Human Resources. Laila speaks several languages. After gaining her Offshore Yachtmaster Diploma Laila and her husband Claes-Olof Kall left Sweden, their son and daughter and families in 2007 in their Hallberg-Rassy 42 F " Comedie". They completed their circumnavigation 2014 and have since been sailing half the year in the Mediterranean, spending the other half at home in Sweden. Laila and her husband share most of the work onboard with Laila's main responsibilities being navigation and night watches, while Claes-Olof takes care of the technicalities on board. Laila also manages their website (www.sycomedie.com)


SV Tiger Lilly | USA
Lilly is a multi-faceted person: pioneer professional woman athlete, sports model, independent small business owner, and proud Mom to her son Ryan. As a young woman, athletics were her forte: as a preeminent cyclist she was an expert road racer and mountain biker; she was the team captain and MVP of a national championship woman's water polo team; and a charter member of the initial United States Triathlete Team. Lilly has owned several successful small businesses in the service sector - focusing on residential and commercial carpet cleaning and flood restoration. Lilly and her husband Tom live aboard their CSY44 Tiger Lilly, and are out discovering the world together. Their blog is: http://www.sailblogs.com/member/tigerlilly/
SV Felicity | USA/NZ
Lin has voyaged more than 200,000 miles on boats ranging from 24 feet to more than 60. Her seminars, the 12 books and 5 videos she created, have encouraged thousands of potential voyagers to set sail. After 47 years of voyaging she settled in at her home base in New Zealand, to care for Larry through his decline due to Parkinson's disease and dementia. With Larry now in full time care, she has once again set sail towards Australia as crew on David Haigh's 40 foot Van de Stadt, Sahula. Between return visits to see Larry, she looks forward to sharing more cruising.
SV Serafin | USA
Linda grew up in New England USA and earned a Masters of Business Administration. She has always had an insatiable appetite for adventure and after moving to Seattle, she was 'bit by the sailing bug' and acquired this unshakable idea to sail the world. Despite having zero experience, within two years, she purchased her first and current sailboat, a Liberty 458. Three years later in 1999, at the age of 39, she retired from her finance profession at Microsoft. Today, Linda continues world cruising, being the captain of her boat, and is currently in Southeast Asia on "Serafin".
Ex SV Seahorse | USA
Lisa grew up in Sedona, Arizona and moved to Kingman, Arizona in the '90's where she and her husband bought their first boat – a San Juan 23. They learned to sail on Lake Mead. Chartering larger boats in the Northwest and Caribbean they honed their sailing skills for their "big" trip. They lived and cruised on a Tayana 37 from 2001 to 2004 in Mexico, Central America and the Caribbean. They continue to sail on the lakes in Arizona and hope to retire in about five years and buy another boat to cruise in Mexico.
Ex Rumrunner II | Australia
Liz grew up in inner city Melbourne Australia where her parents owned a small motor boat which gave her a keen interest in the water and boating that would last a life time. Liz owned a busy hairdressing salon in Sydney which she gladly gave up to pursue a sailing life with her husband. She dived in head first to learn to sail and to race. They bought a Cole 43 Australian design that was intended to be used for racing. After making some modifications it became an extremely fast and fun cruising yacht for exploring South East Asia for four years. Liz is now back in Australia and currently enjoying cruising in the comfort of a 63 foot power boat.
SV Vittoria | New Zealand
Lyn was born in New Zealand and considers it home. At 17, Dave and Lyn bought their first boat together and 53 years later they still sail together. They have always had boats, finally buying their 35' blue-water cruising sloop, Vittoria. Since then they have sailed many times to different Pacific Islands, including extensive cruising in beautiful French Polynesia. They also sailed to Australia, cruising the East Coast and Tasmania. For the last five years, they have spent NZ winters sailing their 30' Moody in the Mediterranean, returning to sail on Vittoria for NZ summers. You could say sailing has been a life-long addiction!
SV Traversay III | USA/Canada
Born in Colfax, Washington Mary Anne Unrau grew up in Edmonton Canada. Loving both young children and music, she started teaching in the public schools in Ottawa and in Toronto where later she and Larry Roberts married. Mary Anne went on to a career in music, teaching piano privately and at the University of Ottawa. On a sailing trip to Hawaii in 1993 on Traversay II they decided to have piano and scuba-equipped Traversay III built for them. Mary Anne and Larry have sailed over 100,000 miles, crossed every meridian, sailed from as far south as latitude 65 South and north to 80 North. Recently they sailed a 55 day trip to Australia and onto New Zealand. Home port is Victoria BC.
SV Guiding Star II | Australia
Merinda grew up loving the water. She lived her early life in Mosman, a harbourside suburb of Sydney Australia with the beach as her playground. Merinda's brother raced sailing dinghies but being too young, she could only watch with envy. She married, had children and then moved to another watery place, Bayview on Pittwater and dreamed of being out on the water and read many sailing adventure stories. Then at age 40 she met a man who had the same dreams to set sail on their Adams 45' and have adventures. At age 50, they set sail from Sydney and have since sailed up the east coast of Australia, through Indonesia to Malaysia and Thailand.
SV Surprise | USA
Pat Mundus was born in 1957 to a fishing family in Montauk (Long Island) New York. She honed her big boat sailing skills on deliveries and Caribbean charter boats. Sensing early pangs of feminism, in 1977 she enrolled in New York Maritime at Fort Schuyler, graduating in the earliest wave of female merchant marine officers in 1981. Pat spent 17 years as an oil tanker deck officer, owning and sailing her own boats during her off-time. Now retired, she restored and cruises her 57-foot ketch 'Surprise', winters in the western Caribbean and runs a small charter yacht brokerage in the summers. Pat currently holds a 1600 ton masters and an unlimited Chief Mates license. She enjoys mentoring young women and contributes articles to Classic Boat, WoodenBoat and Soundings magazines while underway. Pat resides in Greenport, NY.
SV Endless Summer | New Zealand
Penny started sailing with her father and has been sailing all her life. She helped her father build several boats before the age 15 when she crewed with him in the Whangarei to Noumea yacht race. Penny started the Penny Whiting Sailing School in 1966 and sailed to the Pacific and then Alaska before building the boat she has today, 'Endless Summer'. Penny was married to Doc Williams and had two children Carl and Erin. For 51 years Penny has taught approximately 33,000 students from all around the world and has been awarded the M.B.E. for her services to New Zealand. Today Penny is enjoying teaching her five grand children about the sea and boats.
Crew/various | UK
Victoria was born in England in 1965 but calls Spain home, when she is not sailing. She learned to sail on her father's 18' Silhouette. In the UK she was a kitchen designer while bringing up her two boys outside Cambridge. She moved them to Spain to give them experience in living in the Mediterranean. After the boys left home Victoria was free to follow her passion, the ocean. She took a PADI diving course, got her power boat license and joined the Costa Blanca Yachting Association. She signed on a crew finder website and started crewing around the world, focusing on exotic places where she could enjoy her passion for diving. Victoria has made her dream come true and now crews almost full time, occasionally coming back to terra firma at her cottage in Spain.